Block Out Bugs with Pest Perimeter

Battling an infestation of pests can be frustrating, expensive and time-consuming. Keep ants out of your kitchen, bees out of your screened in porch, and spiders out of your basement by having a barrier treatment applied to your home. At the low cost of $49.95 per application for most residences.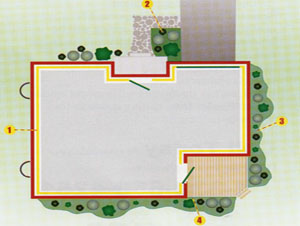 Our technicians target specific entry points on the exterior of your home. An application consists of soaking the exterior border of your home, up the walls and into the natural areas. We target all heat sources such as exterior lights and electrical boxes as well as around faucets and vents.
If insects are taking over your home, click here to request a quote today. We look forward to answering any additional questions you may have.
For your convenience, our services continue from one season to the next. Please contact our office for any changes to your program.